Too many politicians have forgotten about small, family businesses during the tax reform debate. Our current tax code is holding back growth and job creation in businesses of all sizes.
Family Business Coalition members work hard every day to ensure they'll be able to leave something behind for their families – lowering business tax rates and eliminating the estate tax are two ways to accomplish that goal. And the only way this becomes a reality is if Congress begins laying the groundwork now. It's time to go All In for tax reform.
Pennsylvania: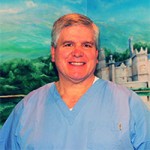 Dr. Robert Brett is the owner of Dublin Woods Family Dentistry in Philadelphia, which is located in a Philadelphia suburb. Today, Dr. Brett has 12 employees, 4 of which are full-time. The staff consists of one other dentist, along with dental hygienists, assistants, and administrative staff.
"I think it is time we reformed the tax code, the current tax code is so complex it takes time away from my dental practice, time that I could be seeing patients. In addition to income taxes, small businesses have to pay employment taxes, self-employment taxes, and plan for future capital gains and estate taxes, when it is all said and done, nearly half my work goes to paying the government. Reforming the tax code to make it simpler is the only solution for business owners like me."
New York: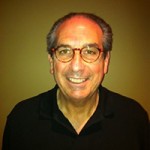 Bruce Nevins is the owner of Grande Harvest Wines in New York City. Bruce has worked in the wine industry for over 40 years, including 20 years in retail. Grande Harvest Wines was one of the first businesses to open in a revitalized portion Grand Central Terminal. Today he works with his sons who he hopes will one day take over the business.
"Running a family business is one of the most fulfilling things I have done and will continue to do, but our tax system is a burden on running our business. Comprehensive tax reform that makes taxes simpler and fairer will greatly reduce that burden and let us get back to our business."
Iowa: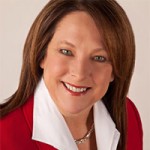 Annette Sweeney is a third generation family farmer in North Central Iowa. A former state representative, Annette currently farms new Buckeye, Iowa with her husband David and plans to pass on the farm to her two sons. With her family she grows corn and soybeans and raises cattle.
"Repealing the death tax is something that is very important to my family. When my father died we learned the tragic consequences of the estate tax, living your life to pay Uncle Sam to keep the farm. I look forward to the day when Congress passes tax reform that repeals the death tax."
Florida: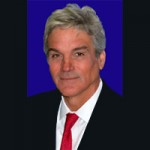 Chris Ware is the owner of The Ware Group, a wholesaler of heating and air-conditioning parts and equipment based in Jacksonville, Florida. The Ware Group was founded by Chris' father in 1981 when it joined the Johnstone Supply cooperative. Today, Chris has expanded the company to 17 locations in Florida and South Carolina.